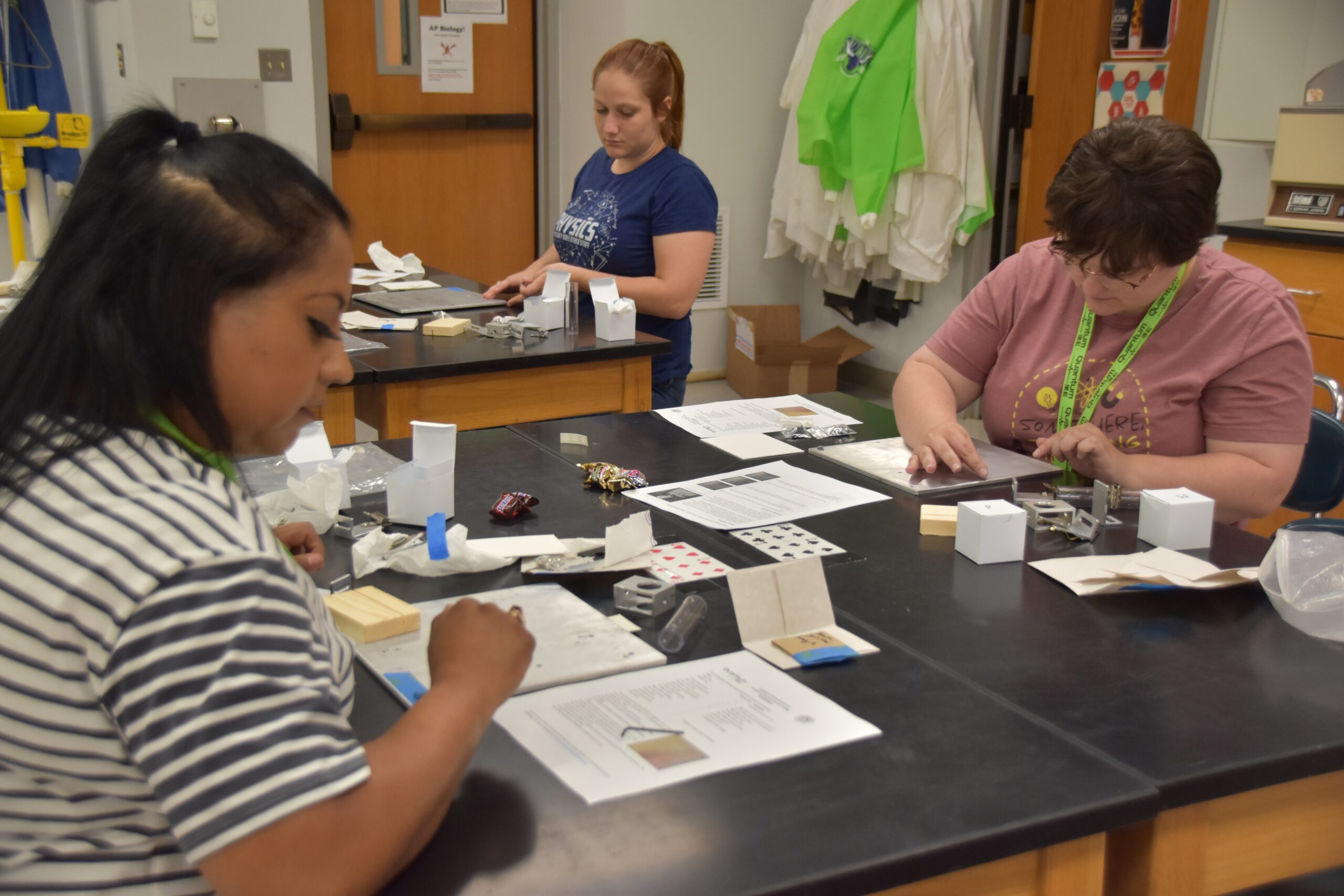 Quantum for All Workshops and Camps
June was a busy month for leaders, teachers, and students involved in the Quantum for All workshops and camps. Teachers attended 4 days of workshops and then hosted 4 days of student camps at multiple locations across the country. Sites included Arlington and Katy TX, Baltimore MD, Provo UT, and Univ. of Wisconsin River Falls, WI. Next summer there will be more student camps in an effort to help more students have access to these unique opportunities.  Stay tuned for more details.
There were several news articles published on the events. Links to articles:
Initiative for HS teachers UTA
Quantum for All is an initiative of STEM Experts, sponsored by UT Arlington, and funded by the National Science Foundation.  The project focuses on supporting K-12 educators and students in the quest to learn about the intriguing quantum world. 
For more details about the project visit: http://stelar.edc.org/projects/23580/profile/preparing-secondary-teachers-and-students-quantum-information-science
This page will identify any upcoming PD quantum workshops or sessions that are relevant to quantum, but we also encourage you to follow us on social media, join our email list, and browse any prior sessions that have been offered (see Resources).  
As we continue to develop and disseminate materials relevant to K-12 students, we will be offering those resources in our Store.  We encourage you to check back regularly, as we develop these resources, as well as suggest topics you feel would be of interest to the K-12 educational community. 
NSTA 2022 national conference in Houston provided several opportunities for K-12 teachers to learn and engage in simple, but provoking activities related to QIS. Some of the resources developed for this conference are available in the store.
April 2, 2022 there was a session for invited participants to learn a little about coding with Glowscript. 
On January 15, 2022 participants engaged in a discussion of the recently posted  K-12 Quantum Education Framework for HS Physics and CS teachers and curriculum developers.  You can access these documents at: https://q12education.org/learning-materials/framework.
On October 9, 2021, two guest speakers discussed how quantum was related to banking security and the principles of laser cooling.  Speakers were: Emily Edwards and Richard Toohey