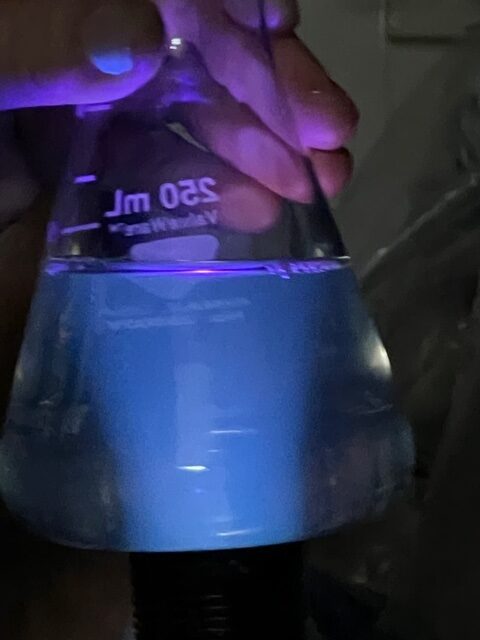 WELCOME to the wonderful world of quantum! Quantum for All is a UT Arlington sponsored project, funded by the National Science Foundation, focusing on supporting K-12 educators and students in the quest to learn about the intriguing quantum world.  The project was initially designed to provide opportunities for students and teachers to attend conferences to learn about quantum.  They were to be hands on, engaging, exciting opportunities to share resources that could be utilized in the classroom.  Unfortunately, it was funded about a week prior to the COVID pandemic shutdown, so we had to pivot and go a slightly different direction.  The new direction includes providing online professional development for teachers coupled with some resources to use in the classroom. Teachers attending the online sessions in 2021 are automatically participants in the F2F workshops in the summer of 2022.  There are limited slots for local participants who did not attend in 2021, but you must fill out the application (see Link under Professional Development). 
Student Camps will also be held in the summer of 2022.  Applications will be available in Feb. 
For more details about the project visit: http://stelar.edc.org/projects/23580/profile/preparing-secondary-teachers-and-students-quantum-information-science
This page will identify any upcoming PD quantum workshops or sessions that are relevant to quantum, but we also encourage you to follow us on social media, join our email list, and browse any prior sessions that have been offered (see Resources).  
As we continue to develop and disseminate materials relevant to K-12 students, we will be offering those resources in our Store.  We encourage you to check back regularly, as we develop these resources, as well as suggest topics you feel would be of interest to the K-12 educational community. 
There are several Saturday sessions for participants in the program. The next session is January 15, 2022.  Participants should have received a link in an email.  One of the topics to be discussed is the posting of K-12 Quantum Education Framework for HS Physics and CS teachers and curriculum developers.  You can access these documents at: https://q12education.org/learning-materials/framework.
On October 9, 2021, two guest speakers discussed how quantum was related to banking security and the principles of laser cooling.  Speakers were: Emily Edwards and Richard Toohey
Emily Edwards received her Ph.D in physics at the Univ. of Maryland. She is currently the executive director of IQUIST at the University of Illinois @ Urbana-Champaign and PI for the Q2Work (https://q12education.org/about) project which provides support for the QIS education ecosystem through digital tools, outreach and collaborative workshops. Previously, Edwards was the Director of Communications and Outreach at the Joint Quantum Institute and has 10 years' experience in science communications and public engagement. In addition to co-leading the development of the QIS Key Concepts in 2020, she is co-leading the NSF-funded Q2Work program, which is the academic lead on the US National Q-12 Education Partnership, spearheaded by NSF and WHOSTP. She also has an NSF AISL project to develop an online multimedia glossary of quantum physics terms called The Quantum Atlas.
Richard Toohey attended the University of Wisconsin Madison where he got his MS in physics and quantum computing, he is currently a PhD student at Cornell University for earth and atmospheric science. He is also a technology analyst for Wells Fargo's advanced technology and information security groups where he works in post quantum cryptography, quantum networking, and quantum sensing . Richard is a working member of QED-C's standards committee and X9's quantum computing work group.