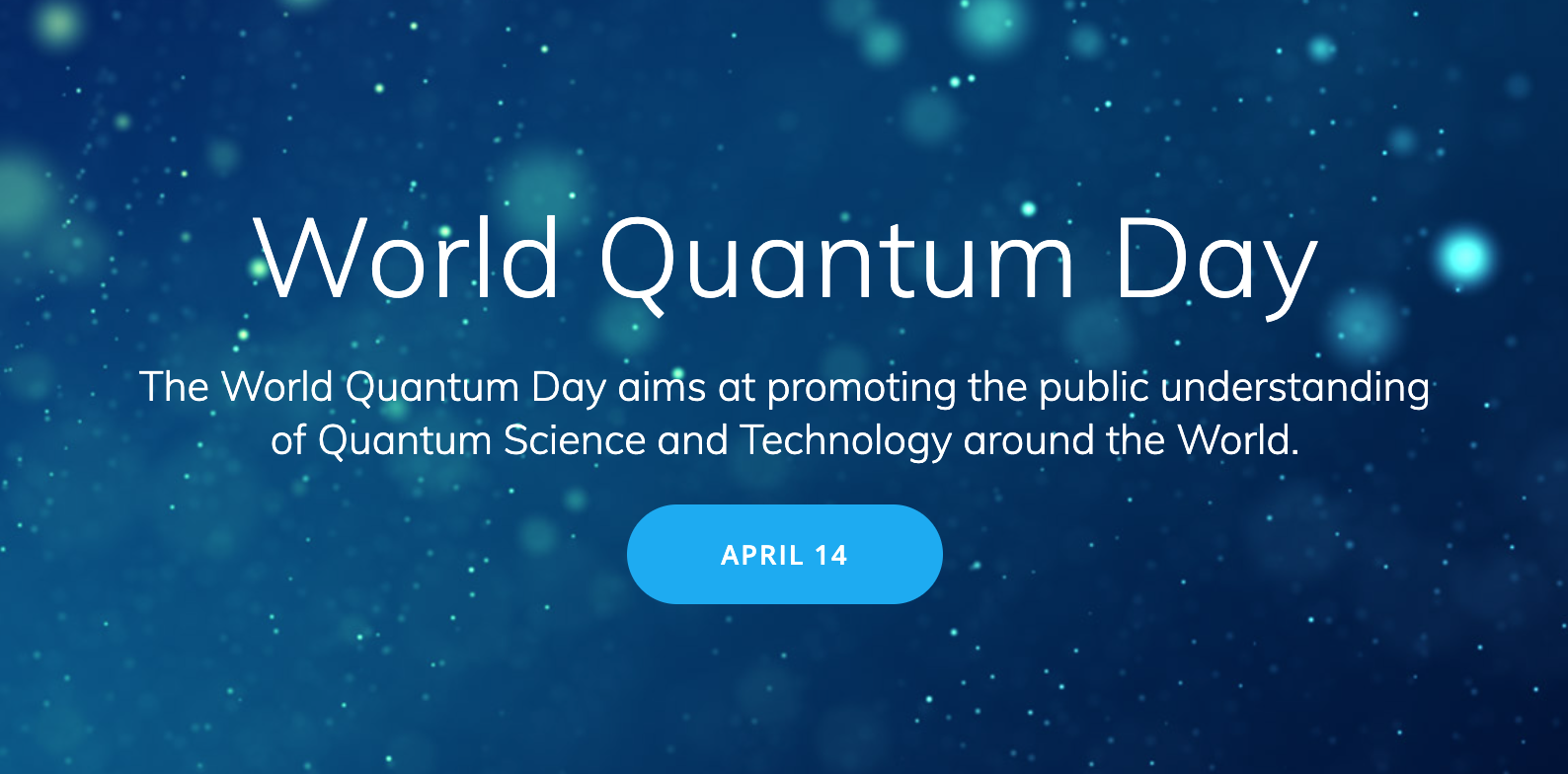 April 14th is World Quantum Day!  We join other organizations in bringing awareness of quantum to K-12 teachers and students by providing some resources that can be integrated to your current curriculum.  Some of these activities were developed for the NSTA 2022 National Conference, some were developed by other institutes, and some were developed by Quantum for All leaders. We encourage you to use some of these in your classroom as we promote quantum information science in K-12.  If you use the resources, we would appreciate feedback. .  A very short survey to collect this data is https://utaedu.questionpro.com/World
For elementary resources go to STEM Experts and for Secondary go to our Resources/Store link.
WELCOME to the wonderful world of quantum! Quantum for All is an initiative of STEM Experts, sponsored by UT Arlington, and funded by the National Science Foundation.  The project focuses on supporting K-12 educators and students in the quest to learn about the intriguing quantum world. 
Teachers attending the online sessions in 2021 are automatically first in line to be participants in the F2F workshops in the summer of 2022.  There are limited slots for local participants who did not attend in 2021, but you must fill out the application (see Link under Professional Development). 
Student Camps will also be held in the summer of 2022.  Applications are available under the STEM Camps menu tab. 
For more details about the project visit: http://stelar.edc.org/projects/23580/profile/preparing-secondary-teachers-and-students-quantum-information-science
This page will identify any upcoming PD quantum workshops or sessions that are relevant to quantum, but we also encourage you to follow us on social media, join our email list, and browse any prior sessions that have been offered (see Resources).  
As we continue to develop and disseminate materials relevant to K-12 students, we will be offering those resources in our Store.  We encourage you to check back regularly, as we develop these resources, as well as suggest topics you feel would be of interest to the K-12 educational community. 
Join us at NSTA!  There are several opportunities for K-12 teachers to learn and engage in simple but provoking activities related to QIS.  If attending NSTA please find us and introduce yourself.  Many of the leaders are presenting but you can also email kmatsler@uta.edu for the specific sessions.
April 2, 2022 at 10:00 AM CST, there will be a follow up session for invited participants to learn a little about coding with Glowscript. A link will be sent closer to the actual date to those who are part of the project.  
On January 15, 2022 participants engaged in a discussion of the recently posted  K-12 Quantum Education Framework for HS Physics and CS teachers and curriculum developers.  You can access these documents at: https://q12education.org/learning-materials/framework.
On October 9, 2021, two guest speakers discussed how quantum was related to banking security and the principles of laser cooling.  Speakers were: Emily Edwards and Richard Toohey